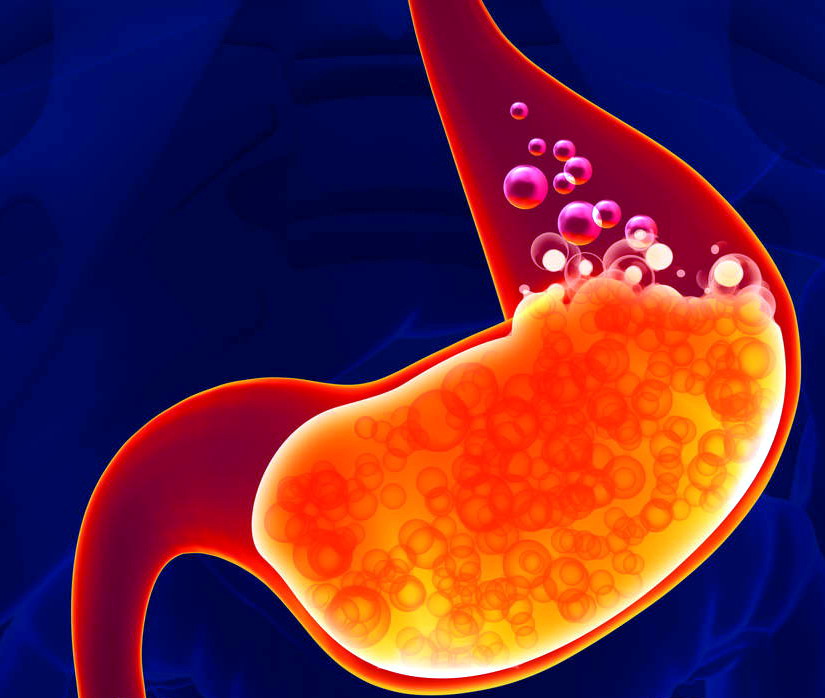 Necessary Care:
1. Take small morsels of food and chew them well so that the enzymes in the mouth may be well added to it.
2. Stop eating when you are a little hungry. Eat palm, banana, apple, etc, between the two meals.
3. Add ginger in the food to eliminate the adverse effects of aeolian (baadi) ingredients in daily foods.
4. Drink water an hour before or after the meals.
5. Never miss a breakfast.
6. Have a small rest by closing your eyes for a few minutes after lunch, leaving the mind completely empty.
7. Eat dinner two hours before sleeping and take a walk after eating.
8. Your food must contain adequate amount of proteins and starch that is present in different foods. Both of these components not only improve physical energy but also the digestive performance.
9. Drinking soft drinks during the meals may create such enzymes (yeast) and acidic substances which result in unnecessary delay in digestion system, and then results as acidity and gastric problems.
10. Make use of seasonal fruits, vegetables, pure milk and butter as an integral part of your diet, but remember to add yogurt in the breakfast but not in the dinner.
Recipes for Cure:
1. To avoid or cure stomach ulcer, gas, acidity, hemorrhoids, and other intestinal problems, mix one or two pinch of turmeric powder and a tablespoon of Psyllium (Isbagol) Husk into one glass of semi-hot milk and drink empty stomach, once or twice a day. One spoon of Honey can be added if not a diabetic.
2. Add a pinch of black cumin seeds which will create natural thiamine which improves the function of the intestines.
3. Use green leaves to get rid of constipation.
4. Daily drink 2 spoons of almond oil in semi-hot milk, to get rid of intestinal dryness and constipation.
5. Add two spoons of peppermint syrup in semi-hot water and drink empty stomach, daily. Also drink Fennel or Mint Tea after meals to improve digestive system.
6. Add juice of one or two lemons in the one cup juice of green Bottle Gourd (Kaddoo) and drink once or twice a day. It will also help improving liver and kidney functions.
7. Add two teaspoon Olive Oil, two teaspoon Honey into semi-hot water and drink empty stomach, twice a day. It may resolve all stomach related problems and you can feel young even in old age.
8. Mix teaspoonful of each: paste of Mint Leaves, Lemon Juice, Honey, Water and half teaspoon of Ginger paste, and take thrice a day.
9. To cure chronic constipation or hemorrhoid, please soak 3-5 Figs in drinking water at night and eat in the morning, empty stomach. Also drink its water if not diabetic.
10. To get rid of gas, fray Nutmeg (Jaifal) Flowers in Lemon Juice and lick.
11. Boil Mint and Fennel, each 12 gram, in 250 gram of water and give one teaspoon to the kid with small gaps.
12. Boil 50g of pieces of fresh ginger in 2kg water, on light flame, and then keep in a thermos. Drink half cup of this water all the day, with gaps.
13. Put your hands on the problematic location, close your eyes and write اللہ in your mind, then recite the following:
i. Once Darood Ibrahimi دَرُوْد اِبْرَاهِيْمِي ii. Three times Bismillah بِسْمِ الله
iii. Seven times Aoozu Bi-Izzatillahi wa Qudratihi Min Sharri Ma Ajidu wa Oohaziru أَعُوْذُ بِعِزَّۃِاللهِ وَقُدْرَتِهٖ مِنْ شَرِّمَا اَجِدُ وَأُحَاذِرُ
iv. Seven times Asa Lullahal Azeema Rabbal Arshil Azeeme An-Yashfiyaka أَسْأَلُ اللہَ الْعَظِیْمَ رَبَّ الْعَرْشِ الْعَظِیْمِ أَنْ یَّشْفِیَکَ
v. Recite once DaroodIbrahimiدَرُوْد اِبْرَاهِيْمِي,
vi. Say in your heart: Allah Shaafi, Allah Kaafi, Allah Muaafi اللہ شافی، اللہ کافی، اللہ معافی, and open eyes.
If patient cant do it, any other person can do it on the patient. Repeat it at least five or more times in a day, for speedy cure.
—————————-
گیس، تیزابیّت اور معدے کے عوارض کا دیسی علاج

راہنما اصول:۔

چھوٹے نوالے کر اچھی طرح چبائیں تاکہ منہ میں موجود اَنزائمز اس میں اچھی طرح شامل ہو جائیں۔ تھوڑی سی بھوک باقی ہو تو دسترخوان سے اٹھ جائیں۔ دو کھانوں کے درمیانی وقفے کے دوران کھجور، کیلا، سیب، وغیرہ سے کام چلائیں۔ کھانے میں ادرک کا استعمال بھی کریں تاکہ بادی اجزاءکے مضر اثرات ختم ہو جائیں۔ پانی، کھانا کھانے سےایک گھنٹہ پہلے یا ایک گھنٹہ کے بعد پئیں۔ ناشتہ ضرورکریں اور دوپہر کے کھانے کے بعد چند منٹ کے لئے ہی سہی آنکھیں موند کر ذہن کو بالکل خالی چھوڑ دیں۔ رات کا کھانا سونے سے دو گھنٹے پہلے کھائیں اور کھانے کے بعد چہل قدمی ضرور کریں۔ خوراک میں پروٹین یعنی لحمیات اور نشاستے کی مناسب مقدار موجود ہوجو کہ مختلف غذاؤں میں موجودہوتی ہے۔ یہ دونوں اجزاء نہ صرف جسمانی توانائی بلکہ نظام انہضام کی کارکردگی کو بھی بہتر بناتے ہیں۔ کھانے کے دوران سافٹ ڈرنکس کے استعمال سے ایسے انزائمز (خمیر) اور تیزابی مادے بننے لگتے ہیں جس سے کہ خوراک جلد ہضم نہیں ہو پاتی اور تیزابیت اورجلن ہونے لگتی ہے۔
دیسی علاج:۔
۔1. مو سمی پھلوں،سبزیوں، خالص دودھ اور مکھن کو اپنی غذا کا لازمی حصہ بنائیں،ناشتے میں دہی ضرور شامل کریں لیکن یاد رہے کہ رات کو دہی کا استعمال اچھا نہیں ہوتا۔ اگر دہی میں کالے زیرے کی ایک چٹکی بھی شامل کر لی جائے تو تھایا مین کی قدرتی افزائش ہوکر انتڑیوں کا فعل درست ہو جاتا ہے۔ سبز پتوں والی سبزیوں کا استعمال زیادہ سے زیادہ کریں۔ انتڑیوں کی خشکی سے نجات کئےا بادام روغن کے 2چمچ روزانہ رات کو نیم گرم دودھ میں ملا کر پی لیں ۔ قبض سے مکمل نجات پانے کے لیے ریشے دار غذا اجزاء کو اپنی خوراک کا حصہ بنائیں۔
۔2. معدے کا السر، گیس، تیزابیت اور آنتوں کے دیگر امراض سے بچاؤ کیلئے ہمیشہ ایک گلاس نیم گرم دودھ یا پانی میں ایک یا دوچٹکی اصلی ہلدی پوڈر، ایک چائے کا چمچ اصلی شہد (شوگر کے مریض شہد نہ ڈالیں) اور ایک کھانے کا چمچ چھلکا اسبغول ملا کر صبح و شام خالی پیٹ پی لیں۔
۔3. نہار منہ نیم گرم پانی میں دو چمچ پیپرمنٹ شربت ڈال کر پینے سے اور کھانے کے بعد سونف یا پودینے کی چائے سےنظام ہضم بہتر ہوجاتا ہے۔
۔4. صبح و شام سبز کدو (گول یا لمبے) کے جوس کے گلاس میں ایک لیموں کا جوس ملا کر پی لیں۔
۔5. معدہ کی جملہ بیماریوں کلئے : روزانہ صبح خالی پیٹ۔۔ایک گلاس نیم گرم پانی میں 2 چائے کے چمچ زیتون کا تیل، اور 2چائے کے چمچ شہد ۔۔اور سپہر کو صرف2چائے کے چمچ شہد ایک گلاس نیم گرم پانی میں ڈال کر کھانے سے کم از کم ایک گھنٹہ پہلے پی لیں۔ یہ نسخہ پیٹ کی تمام بیماریوں‌کے لئے اکسیر ہےاور دست، وغیرہ میں بھی کارآمد ہے۔ یہ نسخہ ساری زندگی بھی استعمال کرتے رہیں تو فائدہ یہ ہے کہ جوانی ہو یا بڑھاپا، ہمیشہ طاقتور محسوس کرینگے۔ اگر آپ پیٹ کی بیماریوں‌سے محفوظ ہیں تو سمجھ لیں‌کہ 99فصدی بیماریوں‌سے محفوظ ہیں۔
۔6. السر کے لیے تین بڑے چمچ چھلے ہوئے خربوزے کے بیج لے کر تھوڑا تھوڑا پانی ڈال کر سِل پر پیس لیں۔ چٹنی بن جائے گی۔ رات کو سوتے وقت اسے کھالیں اور صبح کے وقت سِملو بوٹی کا سفوف ایک چوتھائی چائے کی چمچ دودھ کے ساتھ کھالیں۔ اسے آپ کیپسول میں بھر کے بھی کھا سکتے ہیں۔ گھنٹے بعد ناشتہ کرلیں۔
۔7. پودینے کے پتوں کا پیسٹ، لیموں کا جوس، شہد، پانی۔۔ایک ایک چائے کا چمچ ، اور ادرک پیسٹ آدھا چائے کا چمچ، ۔۔۔ سب چیزوں کو ملا کر دن میں تین بار لیں۔
۔8. دائمی قبض اور بواسیر میں ۳ یا ۵ انجیر دھو کر آدھا کپ پانی میں رات کو بھگو دیں اور صبح نہار منہ کھالیں اور پھر پانی بھی پی لیں۔ قبض کی وجہ سے گیس ہو تو جائفل کے پھول لیموں کے رس میں گھس کر چاٹ لیں۔ بچوں کی بدہضمی میں سونف، پودینہ ایک ایک تولہ لیکر ایک پاؤ پانی میں ابال کر وقفے وقفے سے دیں۔
۔9. تازہ ادرک ۵۰ گرام کے ٹکڑے کرکے ۲ کلو پانی میں ہلکی آنچ پر پکائیں، پھر اتار کر دو بڑے چمچ شہد ملا کر تھرماس میں ڈال لیں اور یہی آدھا آدھا کپ سارا دن پیتے رہیں۔ اس میں دودھ بھی ملایا جاسکتا ہے۔

روحانی علاج:۔
۔1. معدے پر ہاتھ رکھ کر آنکھوں کو بند کر کے ذہن میں اللہ لکھیں، اور اب دَرُوْد اِبْرَاهِيْمِي ﴿ایک بار﴾، *بِسْمِ الله ﴿تین بار﴾، * أَعُوْذُ بِعِزَّۃِ للهِ وَقُدْرَتِهٖ مِنْ شَرِّمَا اَجِدُ وَأُحَاذِرُ ﴿سات بار﴾، * أَسْأَلُ اللہَ الْعَظِیْمَ رَبَّ العَرْشِ الْعَظِیْمِ أَنْ یَّشْفِیَکَ ﴿سات بار﴾ ، * دَرُوْد اِبْرَاهِيْمِي ﴿ایک بار﴾، دل میں اَللہُ شَافِیْ، اَللہُ کَافِیْ، اَللہُ مُعَافِیْ کہیں اور آنکھیں کھول دیں۔ یہ عمل روزانہ ہر نماز کے بعداور اس کے علاوہ بھی جتنی دفعہ ممکن ہو دہرائیں۔

===============
Healthy Manners Cancer & General Hospital, Aims Foundation,
Opposite NTS, Plot#94, Street 4, Sector H-8/1, Islamabad
Contact: 00923125448922, 009232151999887 (WhatsApp Message Only)
[Visiting Hours: 10am to 3pm (Sunday Off)]
Website: www.healthymanners.com
YouTube: www.youtube.com/c/HealthyMannersByShakeelShah/
===============