What is Fagonia?
Bisically, the Fagonia (Dhamasa) is a plant found in deserted areas, but it is also widely spread in all areas including hilly surface. However, it's pants cannot grow in the area of snowfall.
Different names of the herb are as follows:
Arabic Name: Badavard, Baadaaward, Shawka al-Baidaa, Shukaaa, Aqsoon
Assamese/Bengali Name: Duralabha
English Name: Cretan Prickly Clover, Khorasan thorn, Virgin's Mantle, Virgon's Mantlem
Latin name: Fagonia arabica Linn.
German Name: Fagonie, Fagonia
Gujarati Name: Dhamasi, Dhamaaso
Hindi/Sanskrit Name: Dhamasa, Dhamaso, Dhamah, Damah, Damahan, Dhamhar, Durlabha, Duralabha, Dhanvayas, Samudranta, Gandhari, Dusparsha, Kachura, Ananta, Gilaregati, Khorasan, Hinguaa, Dhanhare, Dhanvyaas, Dhanvyas, Dramah
Marathi Name: Dhamasa
Persian Name: Badavard
Pashto Name: Azghakay
Punjabi Name: Dhamah, Dhamaha, Dama, Dhamaan
Urdu Name: Dhamasa, Dhamaya, Soochi Booti, Shokai
Malayalam Name: Kodittuva
Tamil Name: Tulganari
Telugu Name: Chittigava, Gilaregati
For more detail on types of Fagonia please click here. All types of Fagonia have similar benefits, but the type of Fagonia having more flowers and leaves, will give quick results.
Fagonia is a single herbal medicine having miraculous curing effects on general health issues including serious illnesses like cancers, hepatitis, heart disorders, etc., without any serious side-effects.
Some people misunderstand Fagonia as Camel Thorn, but in fact camel thorn is a separate plant.
Its leaves are very thin and grow between two thorns. The thorns are in triplet or quartet. The branches of the plant are very thin so it can't grow straight but it is laid on the ground, in shape of a small bush. The plant grows 9-12 inches, widely in a circle. Fagonia plant has sweet, bitter, sharp and sour taste according to different stages of growth and parts. This plant is found in Italy, Germany, middle-east countries, Pakistan and India. It has been accepted as treatment of cancers especially the blood and liver cancers.
The color of flowers is purple. Plant has large number of small fruits near thorns. These fruits are quite like 00 in shape.
Benefits of Fagonia:
It is the best blood purifier and decomposes blood clots to save from brain hemorrhage and heart problems.
It's flowers and leaves can treat all types of Cancers, Thalasemia and PCOS/PCOD.
Can be used for cooling effect – Treats all types of Hepatitis.
Strengthens liver and prevents/cures liver cancer.
Improves heart and mental ability.
Helpful in treatment of body pains.
Cures allergies.
Heals pimples and other dermatology problems.
Strengthens stomach.
It alleviates symptoms like vomiting, thirst and burning sensation, etc.
It increases the physical strength and weight of the week and under weight people.
Helpful in controlling weight for bulky persons.
Cures mouth & gum disorders.
Normalizes blood pressure disorders.
Treats asthma & breathing difficulty.
Helps recovering from smoking side-effects.
Hot infusion of Fagonia is given to prevent small pox.
It increases urination and hence overhauls the kidneys and urination system.
It is applied over neck stiffness.
Being spermatogenic, improves sperm count in semen and helps normalizing the male and female reproductive systems.
Perfectly controls Leucorrhoea (لیکوریا) disorders in women.
Perfectly cures Atthra, an incurable female disease in Allopathic, in which blue or black spots appear in various parts of body skin.

Atthra: Miscarriage, birth of dead child or immediate death of infant soon after delivery because of green or yellow color diarrhea or loose motions is caused by this horrible disease called ATTHRA. Some babies die before birth in the ovary. Some women only give birth to girl babies or only girls survive but boys expire after birth. Further some women experience stomach and liver disorder because of ATTHRA. They get weak and feel irregular heart beat and breathe disorder.
Such women cannot bear normal pregnancy. Most pregnancies end with abortion and if not aborted, the infant will die.

As an antioxidant, helps reducing stress.
…and the list of benefits goes on.
If you are still suffering from harmful diseases, it means you are yet unaware of the benefits of Fagonia (Dhamasa).
How to use?
The best remedy for Liver is Flowers and Leaves of this herb. It can be used to treat your disease within three to four months. Please choose any of the following options:
1. Just collect Flowers, Leaves and Seeds of Fagonia. Wash them with warm water, dry in airy shadow, and when it is completely dried, then grind it to powder. Then mix one teaspoon or tablespoon (as per age and body weight) of this Fagonia Powder in any food or fresh fruit juice or just take it with water after meals, twice a day.
2. You can also use whole green part of its branches inclusive of thorns, woods, leaves, fruits and flowers combined after washing and then grinding them in water. A cup or a glass of filtered juice, is enough to take after meals twice or thrice a day. It is better for all types of Cancers, Hepatitis or other liver problems.
3. You can mash and grind the leaves or green branches of Fagonia like thick paste and then can convert them in shape of tablets in the size of a chickpea (چنا). Just swallow two tablets with morning/evening meals.
4. If it is not available in green form, you can get its complete plant inclusive of flowers and leaves in dried form, from the stores in the market. Just grind them all to powder, filter it thrice with cloth and then fill the powder in 1000mg capsules. Take 1-2 two capsules immediately after meals, twice or thrice a day.

The women suffering from Atthra disease will continue it in all nine months pregnancy to get healthy child.

It has given great positive, curing results when it was used in liquid form, for just two weeks.
Note: Never swallow it when your stomach is empty but take it during your food or immediately after finishing your food, otherwise, it may result in some gastric problems.
دھماسہ کیا ہے؟
دھماسہ ویران علاقوں میں پایا جانے والا ایک خود رو پودہ ہے۔ اسے اردو میں دھماسہ یا سچی بوٹی، عربی میں "شوکت البیضأ"، پشتو میں ازغاکے ، پنجابی میں دھماں یا دھمایاں، ہندی میں دھماسہ، پوٹھوہاری میں تمہیاں ، سندھی میں ڈراماؤ، اور انگریزی نام فیگونیا یونانی زبان سے لیا گیا ہے۔
دھماسہ کی اقسام کے بارے میں مزید تفصیل کے لئے یہاں کلک کریں۔ اس کی تمام اقسام کے فوائد یکساں ہیں، لیکن جس دھماسہ بوٹی کی جس قسم میں پھول اور پتے زیادہ ہونگے، وہ زیادہ جلد اثر کرے گی۔
دھماسہ کسی بھی سنگین ضمنی اثرات کے بغیر کینسر، ہیپاٹائٹس، دل کے امراض، وغیرہ جیسی مہلک بیماریوں بشمول عمومی صحت کے مسائل پر معجزانہ اثرات کی حامل ہربل دوا ہے۔
کچھ لوگ دھماسہ کو غلطی سےجَوَاں، جواہیاں یا جَمَایَاں سمجھتے ہیں، لیکن حقیقت میں یہ علیحدہ پودہ ہے۔
دھماسہ کے پودے میں تھوڑے تھوڑے فاصلے پر چار چار کانٹوں کا ایک سیٹ ہوتا ہے جس میں ہر دو کانٹوں کے درمیان پتلا اور لمبوترا پتہ ہوتا ہے۔ اس کی کچھ قسموں میں ایک کی بجائے دونوں طرف تین، تین پتوں کا سیٹ بھی ہوتا ہے۔ اس کی شاخیں بہت پتلی ہوتی ہیں، اس لئے یہ براہ راست بڑھ نہیں سکتے ہیں اور ایک چھوٹی سی جھاڑی کی شکل اختیار کر لیتے ہیں۔ یہ پودا اٹلی، جرمنی، مشرق وسطیٰ کے ممالک، پاکستان اور بھارت میں بھی پایا جاتا ہے۔ یہ کینسر خاص طور پر خون اور جگر کے کینسر کے علاج کے طور پر مانا جاتا ہے۔
اس کے پھولوں کا رنگ ہلکا جامنی ہے۔ پھول جھڑنے کے بعد اس کے کانٹوں کے قریب 00 شکل کے چھوٹے بیج بڑی تعداد میں ہوتے ہیں۔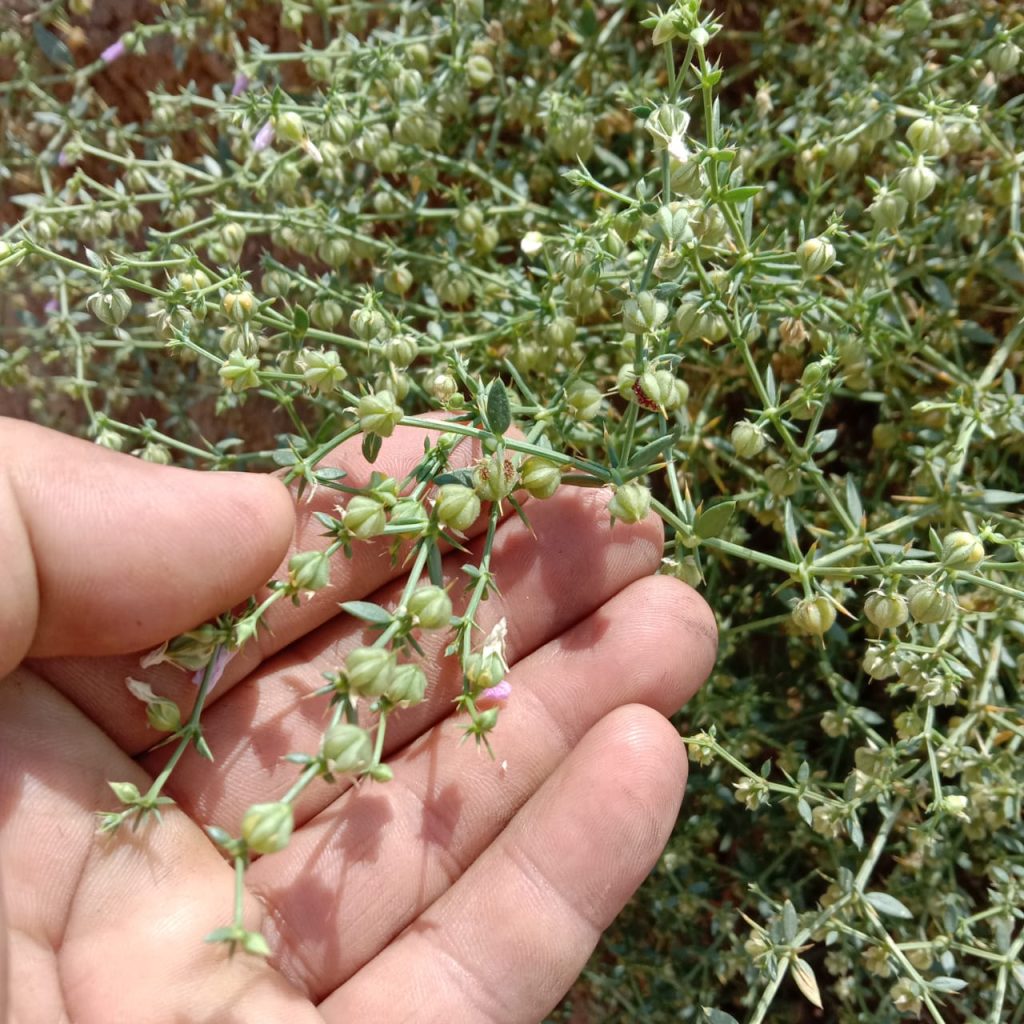 دھماسہ کے فوائد
۔۔ یہ سب سے اچھا مصفّا خون ہے اور خون کے لوتھڑوں کو پگھلاکر خون کو پتلا کرتا ہے جس کی وجہ سے برین ہیمبرج، ہارٹ اٹیک، اور فالج وغیرہ سے حفاظت ہوتی ہے۔
۔۔ اس کے پھول اور پتیوں سے کینسر اور تھیلاسیمیا کی ہر قسم کا علاج ممکن ہے۔
۔۔ جسم کی کی گرمی کو زائل کرنے اور ٹھنڈک کے اثرات کے لئے استعمال کیا جا سکتا ہے۔
۔۔ اس کے ذریعے ہیپاٹائٹس کی تمام اقسام کا علاج ممکن ہے۔
۔۔ جگر کو طاقت دے کر جگر کے کینسر کا بھی علاج کیا جا سکتا ہے۔
۔۔ دل اور دماغ کی صلاحیتوں میں بہتری لانے میں معاون ہے۔
۔۔ جسمانی دردوں کے علاج میں مددگار ہے۔
۔۔ مختلف قسم کی الرجی کا علاج ہے۔
۔۔ کیل، مہاسے، چھائیاں اور دیگر جلدکے امراض سے نجات دلاتا ہے۔
۔۔ معدہ کو تقویت دے کر بھوک بڑھاتا ہے۔
۔۔ اس سے قے، پیاس اور جلن، وغیرہ جیسی علامات ختم ہو جاتی ہیں۔
۔۔ کمزور جسم کو طاقت دے کر فربہ بناتاہے، اور موٹے افراد کے لئے وزن کو کنٹرول کرنے میں مددگار ہے۔
۔۔ منہ اور مسوڑھوں کے امراض علاج ہے۔
۔۔ بلڈ پریشر کو معمول پر لاتا ہے۔
۔۔ دمہ اور عمومی سانس لینے میں دشواری کا علاج کرتا ہے۔
۔۔ تمباکو نوشی کےضمنی اثرات سے بحالی میں مدد ملتی ہے۔
۔۔۔ دھماسہ کا قہوہ چیچک روکنے کے لئے دیا جاتا ہے۔
۔۔ پیشاب کو بڑھاکر گردوں اور پیشاب کے نظام کو بہتر بناتا ہے۔
۔۔ یہ گردن کے پٹھوں کے کھچاؤ میں بھی دیا جاتا ہے۔
۔۔ مردانہ سپرم کی تعدادمیں بہتری اور عورت کے تولیدی نظام کو معمول پر لانے میں معاون ہے۔
۔۔ لیکوریا سمیت عورتوں کےعوارض کو کنٹرول کرتا ہے۔
۔۔ اٹھرا کا شافی علاج کرتا ہے، جب کہ ایلوپیتھی میں یہ لاعلاج مرض ہے۔یہ خواتین کی ایسی بیماری ہے کہ جس میں جسم پر نیلے یا سیاہ دھبےطاہر ہوتے ہیں۔ اسی وجہ سے ہی اسقاط حمل ہو جاتا ہے، مردہ بچے پیدا ہوتے ہیں یا پیدا ہونے کہ بعد نیلے کالے ہو کر مر جاتے ہیں۔ کچھ خواتین میں صرف لڑکیاں تو بچ جاتی ہیں لیکن لڑکے زندہ نہیں رہتے۔ اس کے علاوہ کچھ خواتین میں اٹھرا کی وجہ سے معدہ اور جگر کی خرابی کی وجہ سے وہ کمزور ہو جاتی ہیں۔ ایسی خواتین حمل کی تکالیف برداشت نہیں کر سکتیں جس کی وجہ سے اسقاط حمل ہو جاتا ہے۔
۔۔ ایک اچھا اینٹی آکسیڈینٹ ہونے کی وجہ سے ذہنی دباؤکو کم کرنے میں مدد ملتی ہے۔ … ..اور فوائد کی فہرست طویل ہوتی جاتی ہے۔
۔۔ اگر آپ اب بھی مہلک بیماریوں میں مبتلا ہیں تو اس کا مطلب آپ ابھی تک دھماسہ کے فوائد سے بے خبر ہیں۔
استعمال کرنے کا طریقہ
تازہ دھماسہ یا سُچی بُوٹی کی، پھولوں، پتوں، کانٹوں سمیت مکمل سبز شاخیں دھو کر، پیسٹ بنا کر اخروٹ برابر لڈو بنا کر فریز کر دیں۔ روزانہ صبح، دوپہر، شام ایک، ایک لڈو، گرم پانی کے گلاس میں ڈال کر موٹی چھلنی سے چھان کر بعد غذا (گرمیوں میں نارمل، سردیوں میں نیم گرم) پلائیں۔
تازہ دھماسہ بوٹی نہ ملے تو صبح شام، نصف چھوٹی چمچ خشک دھماسہ کا (پھولوں، پتوں، بیجوں سمیت) سبز پوڈر اور نصف چھوٹی چمچ سمبلو (دارہلد) کی جڑ کے پوڈر کو گرم پانی میں بھگو کر، نارمل ہونے پر چھان کر، بعد غذا، پی لیں۔ بچوں کو یہی پانی تازہ مکس جوسز میں ملا کر ہر گھنٹے بعد پلاتے رہیں۔
نوٹ: پھیپھڑوں میں بلغم کھانسی ہو تو دھماسہ استعمال نہ کریں۔ (پیلی دھماسہ کا فائدہ نہ ہو گا۔ اصل ادویات نیچے لکھے واٹس ایپ سے منگوا سکتے ہیں)
تھیلیسیمیا جیسے مہلک امراض سے چھٹکارا حاصل کرنے کے لئے دھماسہ کے پھول، پتے اور بیج اکٹھے کر لیں۔ اسے نیم گرم پانی سے دھونے کے بعد ہوادار سایہ میں خشک کر لیں۔ مکمل طور پر خشک ہے کے بعد اسے پیس کر پاؤڈر بنا لیں۔ صبح دوپہر شام اس پاؤڈر کے ایک چھوٹے چمچ کو بچے کی خوراک میں شامل کرکے کھلائیں۔ بڑوں کے لئے اسی پاؤڈر کا ایک چھوٹا یا بڑا چمچ (عمر اور جسم کے وزن کے مطابق) بڑے کیپسولز میں بھر کے یا کسی خوراک میں ملا کر صبح دوپہر شام پانی کے ہمراہ کھلائیں۔
۔۔ دھماسہ کے تازہ پتے، پھول اور بیج سب کو پانی میں گھوٹا لگا کر ایک کپ یا گلاس دن میں تین بار کھانے کے فوری بعد نوش فرمائیں۔ تین سے چھ ماہ تک بیماری سے شفا ہو گی۔ البتہ مکمل صحت کے لئے سال بھر مسلسل استعمال کریں۔
۔۔ اگر پتے پھول اور بیج کم ملیں تو دھماسہ کی مکمل سبز شاخیں، کانٹوں سمیت بھی استعمال کئے جاسکتے ہیں۔
۔۔ اٹھرا کےمرض میں مبتلا خواتین صحت مند بچے کو حاصل کرنے کے لئے حمل کے تمام نو ماہ سبز دھماسہ پوڈر کا ایک بڑا کیپسول صبح و شام استعمال کریں۔ زچہ و بچہ دونوں صحت مند رہیں گے۔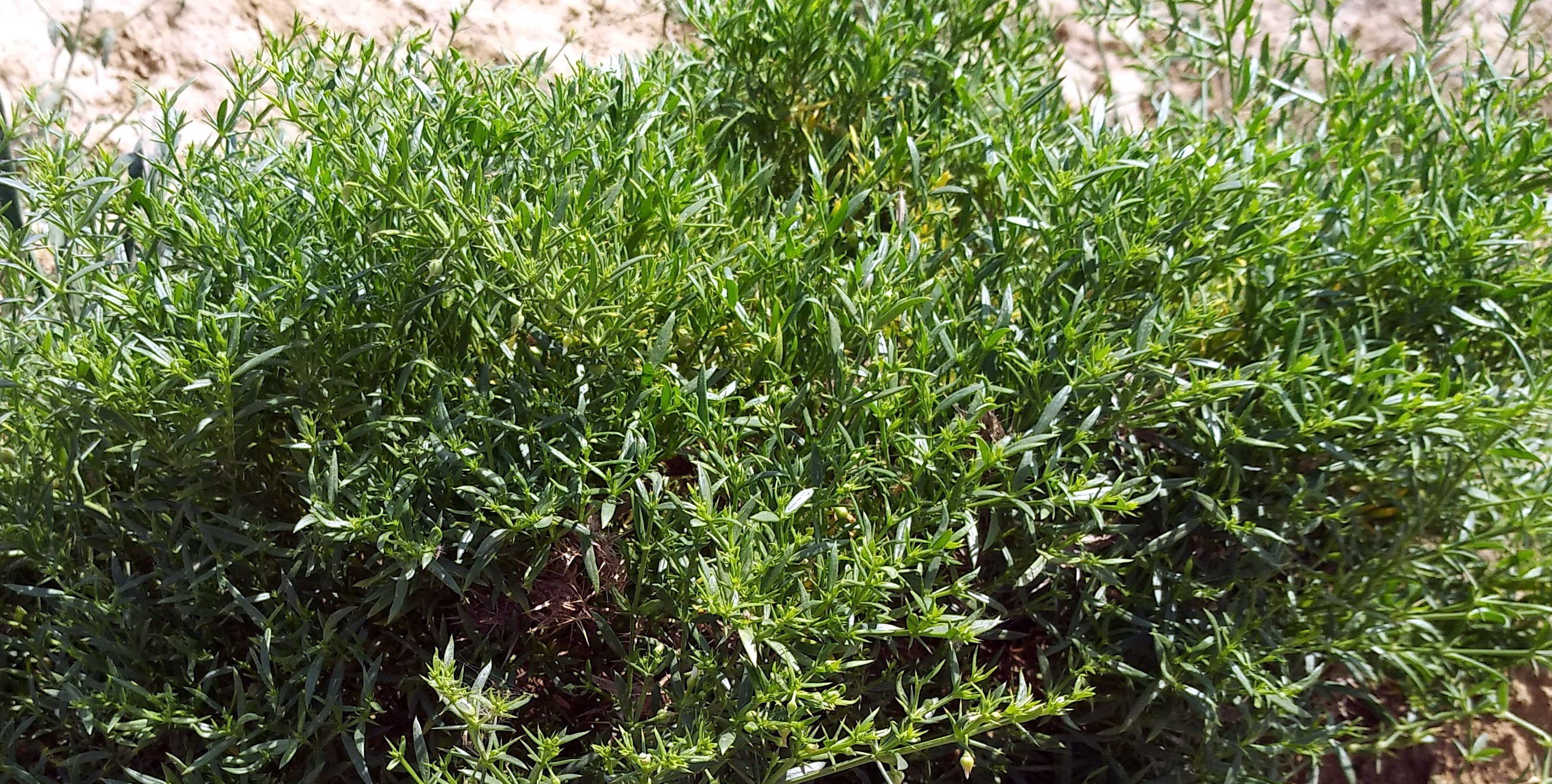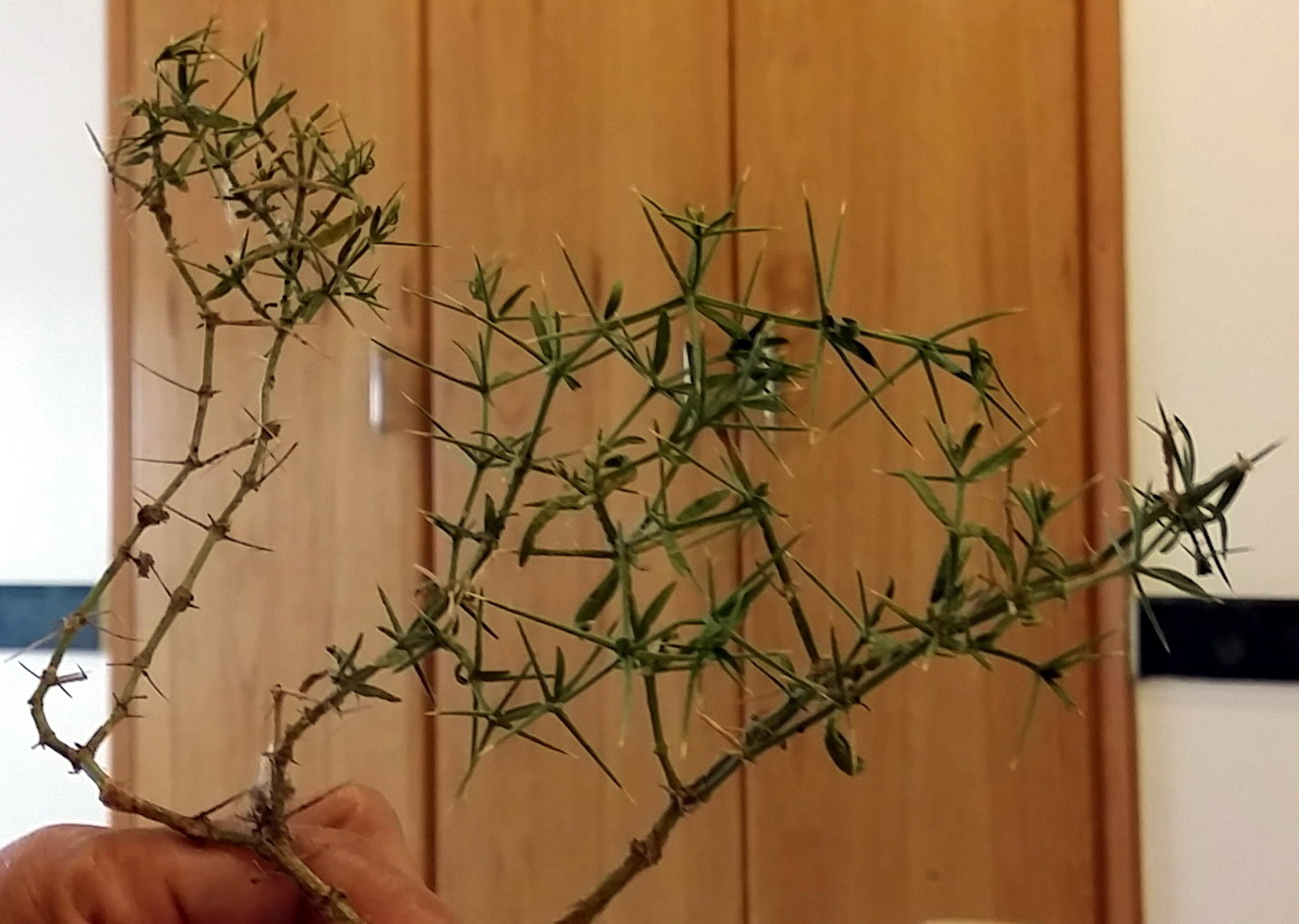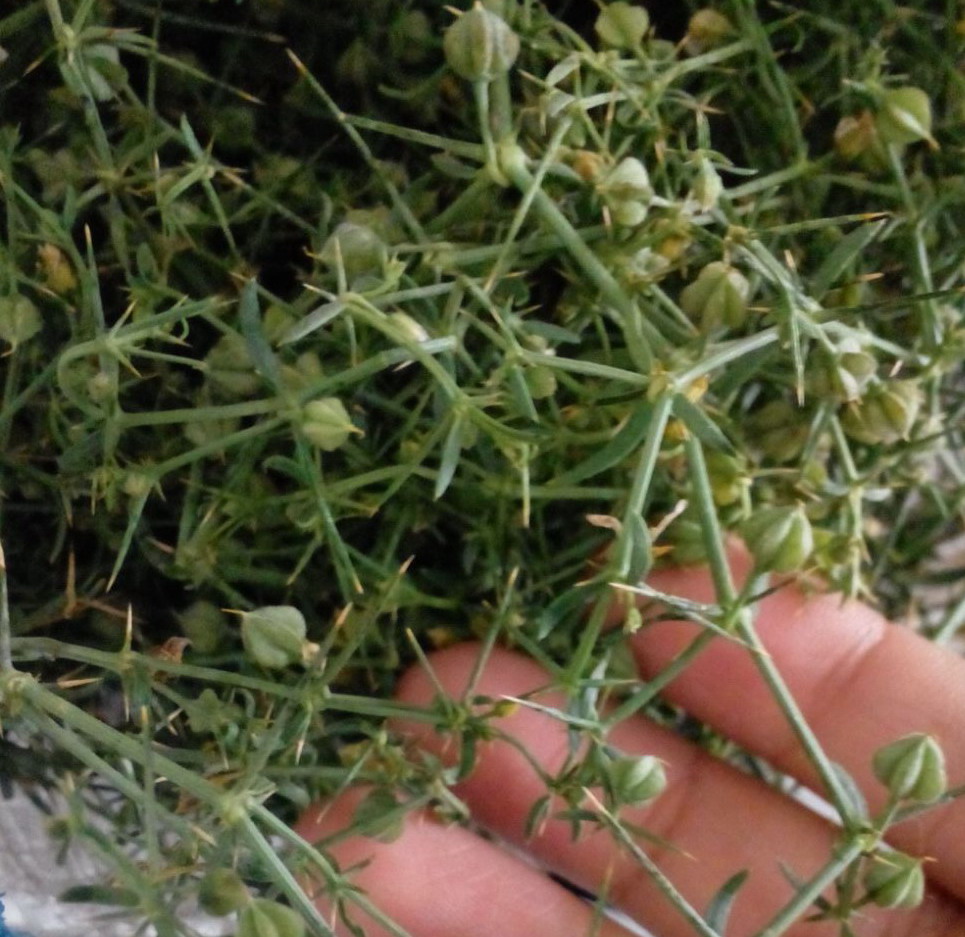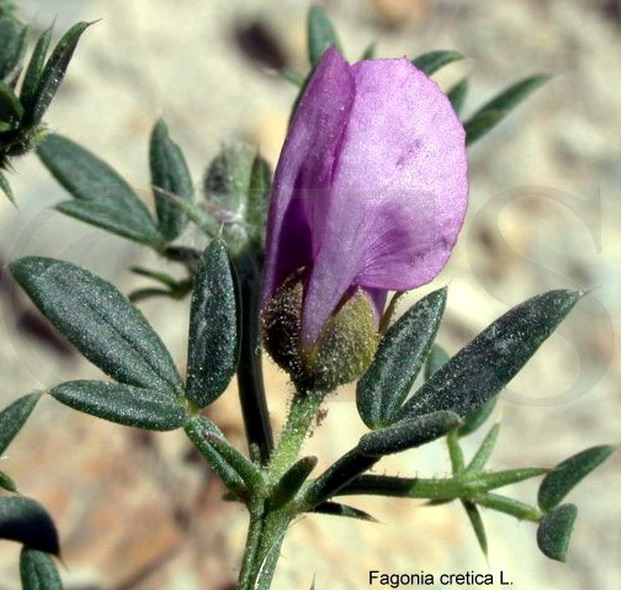 ===============
Healthy Manners Cancer & General Hospital, Aims Foundation,
Opposite NTS, Plot#94, Street 4, Sector H-8/1, Islamabad
Contact: 00923125448922, 009232151999887 (WhatsApp Message Only)
[Visiting Hours: 10am to 3pm (Sunday Off)]
Website: www.healthymanners.com
YouTube: www.youtube.com/c/HealthyMannersByShakeelShah/
===============