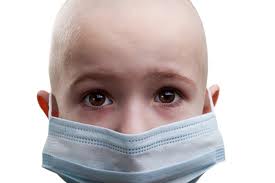 Cancer Alternative Treatment Recipes
In case of any type of Cancer, one can use some or all of the following recipes at the same time: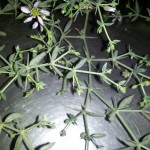 1. Fagonia is cure for Cancers and Tumors together without side effects of Chemotherapy. It also cures Thalassemia and chronic Hepatitis. Just grind 5-10 leaves/flowers or whole branch of Fagonia in water and take after meal thrice a day.

2. Take Sumbloo and Turmeric herbs in same weight, grind both, and fill in the 100mg
capsules, and take twice a day, after meals, with milk. The cancer will be cured within one month.
3. Lemon Juice is 10,000 times powerful than Chemo Therapy.

In summer season, consume twice a day, mix of 2 tablespoon of freshly squeezed Lemon juice with teaspoon of baking soda in a large glass of water, sweetened with 1 spoon of honey.

In winter mix One Cup of Lemon juice, One Cup of Honey, three tablespoons of Baking Soda and One Teaspoon of Turmeric. Mix them in a glass-jar and take one teaspoon thrice a day.

4. Take i. Olive Oil, ii. Kalonji Oil and iii. Honey (All in equal quantity) and mix them in glass jar and take one teaspoon, twice a day, for 15 days, and then with 2 days gap for 2 months. and No Cancer at all.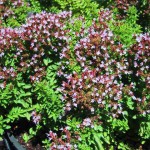 5. Grind 5-10 leaves/flowers or whole branch of Marjoram (Origanum Majorana) in water and take after each meal. It is cure for all Cancers (16 types of Cancer and 9 types of tumors).

6. In case of any type of cancer, take one liter of Olive Oil, and 100 gram of pieces of Turmeric. Just burn the pieces of Turmeric in Olive Oil. W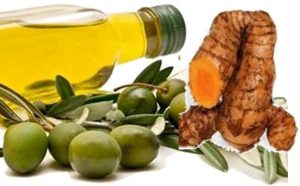 hen Turmeric is fully burnt, then filter and store the Oil in a separate glass jar or bottle. Just take about 20 drops of oil after each meal and then drink some semi-hot water. The cancer will totally be vanished before the oil finish.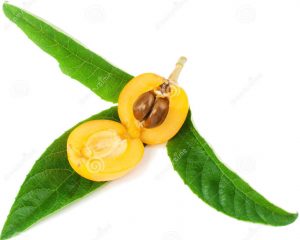 7. Prepare green tea of 2 or 3 new born fresh leaves of Loquat Tree and drink twice a day before meals. It is useful for all Tumors especially for Brain Tumor.
Cancer: Spiritual (Islamic) Treatment Recipes
وَنُـنَزِّلُ مِنَ الْقُرْآنِ مَا ھُوَ شِفاءٌ وَرَحْمَۃٌ لِّلْمُؤْمِنِیْنَ وَلاَ یَزِیْدُ الظّٰلِمِیْنَ إلِاَّ خَسَارًا (بنی اسرائیل۔82)
(And We reveal from the Quran what is healing and mercy for the believers, and it does not increase anything for oppressors, but loss)

1. Listen Surah Al-Rahman in the voice of Qari Abdul Basit, without translation:
First drink half of the glass of water as per Sunnah way, then sit or lay down in rest position and press start Surah Al-Rahman with high volume.
Close your eyes and listen the Surah with deep attention.
When the Ayat Fa-be Ayye Ala-e Rabbiku Ma Tukazzibaan (فَبِأَيِّ آلَاء رَبِّكُمَا تُكَذِّبَانِ) is repeatedly recited than create belief that Allah (SWT) is blessing you with good health. As much strong believe you will create, so much sooner you will be healthy.
After Surah is completed, open your eyes, drink rest of the water.
Repeat all above at least thrice a day for seven days.

2. Spend maximum of your time reciting the following, one after one, in your heart:
Rabbe Innee Maghloobun Funtaasir (رﹶبِّ اِنِّيْ مَغْلُوْبٌ فَأنْتَصِرْ)

La Howla wla Quwwata Illa Billahil Aliyyil Azeem (لاَ حَوْلَ وَلاَ قُوَّةَ اِلاَّ بِاللّهِ الْعَلِىِّ الْعَظِيْم)

Ya Hayyu Ya Qayyoom, Be Rahmatika Astaghees (یَاحَیُّ یَاقَیُّوْمُ بِرَحْمَتِکَ اَسْتَغِیْثُ)

Ya Allahu, Ya Rahmanu Ya Raheemu (یَااَللہُ، یَا رَحْمٰنُ، یَا رَحِیْمُ)

3. Use Islamic Reiki on the disturbed location of the body by placing hands on it.

کینسر کا متبادل علاج:۔
کسی بھی قسم کے کینسر کی صورت میں مندرجہ ذیل میں سے کچھ یا سارے نسخے بھی بیک وقت استعمال کئے جا سکتے ہیں:۔
۔۱۔ دھماسہ کے پھول، پتے، یا مکمل سبز شاخ نیم گرم نمکین پانی میں اچھی طرح دھو کر پانی میں گھوٹا لگا کر صبح دوپہر شام بعد غذا پی لیں یا صبح و شام اس کا قہوہ بنا کر خالی پیٹ نیم گرم پی لیں یا ہوا دار سائے میں خشک کرکے پاؤڈر بنا کر کپڑچھان کر کے ہزارملی گرام کیپسول بھر کے ہر کھانے کے بعد ایک یا دو کیپسول پانی کے ساتھ لیں، یا اسی پوڈر میں شہد ملا کر موٹے چنے کے برابر گولیاں بنا کرہر کھانے کے بعد ۲ یا ۳ گولیاں پانی سے نگل لیں۔
۔۲۔ سُمبلُو بوٹی اور ہلدی ہموزن پیس کر۱۰۰ملی گرام سائز کے کیپسولز میں بھر لیں۔ ایک کیپسول صبح و شام ، بعد غذا، ہمراہ دودھ نوش فرمائیں۔
۔۳۔ لیموں کا جوس کیموتھراپی سے دس ہزار گُنا زیادہ طاقتور اور مفید ہے۔ موسم گرما میں، دن میں دو بار پانی کے ایک بڑے گلاس میں شہد کی 1 چمچ کے ساتھ بیکنگ سوڈا چائے کا چمچ اور لیموں کا تازہ جوس 2 چمچ ڈال کر پی لیں۔ سردیوں میں کپ لیموں کے جوس میں ایک چھوٹا چمچ ہلدی دو بڑے چمچ بیکنگ سوڈا اور آدھا کپ شہد ملا کر شیشے کے جار میں رکھیں۔چھوٹا چمچ دن میں تین بار نوش کریں۔
۔ ۴۔ زیتون کا تیل، کلونجی کا تیل، شہد کو برابر مقدار میں لیکر شیشے کے جار میں ڈال کر اچھی طرح ملائیں اور ایک چائے کا چمچ دن میں دو دفعہ پندرہ یوم تک استعمال کریں۔ اسکے بعد دو دن کے وقفہ کے ساتھ دو ماہ تک استعمال کریں۔ انشأاللہ اتنی دیر میں کینسر کا خاتمہ ہو چکا ہو گا۔
۔۵۔ نیاز بویعنی تُلسی کے ۵ سے ۱۰ پتّے لیکر چٹنی بنا کر ہر کھانے کے ساتھ کھالیں۔ یہ ۱۶ قسم کے کینسر اور ۹ طرح کے ٹیومر کا علاج ہے۔
۔۶۔ کسی بھی قسم کے کینسرمیں ایک کلو زیتون کے تیل میں ۱۰۰ گرام ثابت ہلدی کے ٹکڑوں کو جلائیں اور پھر تیل کو چھان کرشیشے کے جارمیں رکھ لیں۔ ہر کھانے کے بعد تقریباً بیس قطرے پی لیں اور بعد میں تھوڑا سا نیم گرم پانی پی لیں۔ انشاءاللہ تیل ختم ہونے سے پہلےمرض ختم ہو جائے گا۔
۔۷۔ لوکاٹ کی دو یا تین تازہ کونپلیں لے کر اس کا قہوہ بنا کر صبح و شام خالی پیٹ پی لیں۔ برین ٹیومر سمیت تمام قسم کے ٹیومر کینسر کے لئے مفید ہے۔
۔۸۔ جسمانی گلٹیوں کیلئے دھماسہ، مجیٹھ، خارخسک، کنڈیاری (بیج دُور کردہ)، نمک اور ہلدی ہموزن لے کر باریک پیس لیں اور صبح و شام بعد غذا ڈیڑھ گرام، ہمراہ دودھ لیں۔
۔۹۔ سہانجنا درخت کے پتوں کو پاؤڈر بنا کر ایک چھوٹا چمچ دن میں تین بار کھانے میں ملا کر کھا لیں۔
۔۱۰۔ صبح و شام سبز کدو (گول یا لمبے) کے جوس کے کپ یا گلاس میں ایک لیموں کا جوس ملا کر پی لیں۔
کینسر کا روحانی علاج:۔
۔۱۔ قاری عبدالباسط کی آواز میں سورۃ الرّحمٰن کی تلاوت (بغیر ترجمہ) مندرجہ ذیل طریقہ سے سنیں: شیشے کے گلاس میں پانی لیکر آدھا گلاس سنت طریقے سے پی لیں اور باقی ماندہ پانی ڈھانپ کر رکھ دیں۔ اب اپنی آنکھیں بند کر کےسورۃ الرّحمٰن اتنی آواز میں توجہ سے اور ڈوب کر سنیں کہ باہر کی دوسری آوازیں اس پر حاوی نہ آ سکیں۔ جب (فَبِأَيِّ آلَاءِ رَبِّكُمَا تُكَذِّبَانِ) بار بار آئے تو پورے یقین کے ساتھ تصور کریں کہ صحت بھی اللہ کی ایک نعمت ہے جو کہ اللہ آپ کو لوٹا رہا ہے۔ اور اپنے آپ کو صحتمند ہوتا ہوا محسوس کریں۔ جب تمام سورۃ سن لیں تو آنکھیں کھول کر باقی ماندہ پانی پی لیں۔ یہ عمل دن میں دو سے پانچ بار دہرائیں۔ انشاءاللہ ایک ماہ کے اندر موذی مرض سے نجات مل جائے گی۔
۔۲۔ ہر وقت پڑھیں: ۱۔ رﹶبِّ اِنِّيْ مَغْلُوْبٌ فَأنْتَصِرْ، ۲۔ یَاحَیُّ یَاقَیُّوْمُ بِرَحْمَتِکَ اَسْتَغِیْثُ، ۳۔ لَاحَوْلَ وَلاَ قُوَّةَ اِلاَّ بِاللّهِ الْعَلِىِّ الْعَظِيْمِ، ۴۔ یَااَللہُ، یَا رَحْمٰنُ، یَا رَحِیْمُ
۔۳۔ بیماری کے متعلقہ مقام پر ہاتھ رکھ کر آنکھوں کو بند کر کے ذہن میں اللہ لکھیں، اور اب دَرُوْد اِبْرَاهِيْمِي ﴿ایک بار﴾، *بِسْمِ الله ﴿تین بار﴾، * أَعُوْذُ بِعِزَّۃِ للهِ وَقُدْرَتِهٖ مِنْ شَرِّمَا اَجِدُ وَأُحَاذِرُ ﴿سات بار﴾، * أَسْأَلُ اللہَ الْعَظِیْمَ رَبَّ العَرْشِ الْعَظِیْمِ أَنْ یَّشْفِیَکَ ﴿سات بار﴾ ، * دَرُوْد اِبْرَاهِيْمِي ﴿ایک بار﴾، دل میں اَللہُ شَافِیْ، اَللہُ کَافِیْ، اَللہُ مُعَافِیْ کہیں اور آنکھیں کھول دیں۔ یہ عمل روزانہ ہر نماز کے بعداور اس کے علاوہ بھی جتنی دفعہ ممکن ہو دہرائیں۔
۔۴۔ شروع میں ایک تسبیح بِسْمِ اللہِ الرَّحْمٰنِ الرَّحِیْم پڑھ کر گیارہ سو مرتبہ سورۃ البقرۃ، آئت 71 کا یہ حصہ پڑھیں: مُسَلَّمَۃٌ لَّاشِیَۃَ فِیْھَا اورپانی، فروٹ اور دوائی پر پچیس دفعہ پھونک ماریں، فارغ اوقات میں یہ اوپر والی قرآنی آیات کا ورد جاری رکھیں اور اس پانی کو دن بھر استعمال کریں۔
۔۵۔ ہر فرض نماز کے بعد شہادت والی انگلی تکلیف والی جگہ پر لے جائیں، اور یہ اسمائے الٰہی تین مرتبہ پڑھیں یَااَللہُ یَا رَحْمٰنُ یَا رَحِیْمُ اور پھر انگلی کو تکلیف والی جگہ کے گرد گھماتے ہوئے یہی اسمائے الٰہی یَااَللہُ، یَا رَحْمٰنُ، یَا رَحِیْمُ پڑھیں۔ پھر یہی انگلی سر سے لے کر پاؤں تک گول دائرے کی صورت میں گھمائیں اوریہی اسمائے الٰہی یَااَللہُ، یَا رَحْمٰنُ، یَا رَحِیْمُ پڑھیں۔ فارغ اوقات میں ان الفاظ کی تسبیح کرتے رہیں۔
۔۶۔ اول و آخر گیارہ بار درود ابراہیمی اور درمیان میں ایک بار سورۂ مریم پڑھ کر پانی پر دم کریں، وہی پانی 40 دن تک سارا دن مریض کوپلائیں۔
۔۷۔ پانچوں نماز کے وضو کے ساتھ سنت سمجھ کر مسواک کریں۔ صاف پانی کی ایک بوتل بھر لیں، روزانہ کم از کم ایک مرتبہ درجِ ذیل طریقہ سے اس پر دم کریں: گیارہ مرتبہ درودِ شفأ: اَللّٰھُمَّ صَلِِّ عَلٰی سَیِّدِنَا وَمَولَانَا مُحَمَّدٍ طِبِّ القُلُوْبِ وَ دَوَائِھَا وَعَافِیَةِ الاَبْدَانِ وَشِفَائِھَا وَنُوْرِ الْاَبْصَارِ وَضِیَائِھَا وَعَلٰی آلِہٖ وَصَحَبِہ وَبَارِکْ وَسَلِّمْ ۔۔۔ گیارہ مرتبہ بِسْمِ اللہِ الرَّحْمٰنِ الرَّحِیْم ۔۔۔ گیارہ مرتبہ بِسْمِ اللهِ الَّذِيْ لَا يَضُرُّ مَعَ اسْمِهٖ شَيْءٌ فِيْ الأَرْضِ وَلَا فِيْ السَّمَاءِ وَهُوَ السَّمِيْعُ العَلِيْمُ۔۔۔گیارہ مرتبہ سورۃ بنی اسرائیل آیت 80 کا یہ حصہ ۔۔۔ رَبِّ أَدْخِلْنِيْ مُدْخَلَ صِدْقٍ وَّأَخْرِجْنِيْ مُخْرَجَ صِدْقٍ وَّاجْعَلْ لِّي مِنْ لَّدُنْكَ سُلْطَانًا نَّصِيْرًا ۔۔۔ گیارہ مرتبہ سورہ یٰسین، آیت نمبر 58 سَلَامٌ قَوْلاً مِّنْ رَّبٍّ رَّحِيْمٍ۔ تمام وظائف پڑھ کر پانی پر دم کر لیں، روزانہ یہ پانی پئیں، جب کم ہونے لگے تو مزید پانی شامل کریں، اسی طرح یہ دم کھانے کی دیگر اشیأ پر بھی کر سکتے ہیں۔ اگر مریض خود نہ پڑھ سکے تو گھر کا کوئی بھی فرد جو وضو اور غسل کے احکام جانتا ہو وہ کر دے۔