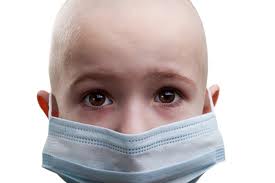 Cancer Alternative Treatment Recipes
Please stop using the sugar, Aspartame (an artificial sweetener made from aspartic acid), White Table Salt, Acidic Foods (meat-based diet, all fried foods, red or green chilly), coffee, tea, chocolate, distilled water, water bottles in freezers, plastic containers or plastic wraps, microwave ovens, toxic chemicals & pesticides, Aflatoxins produced by fungi, Cell Phones, Laptops, Tablets, Alcohol, Food Supplements, Talcum powders, and all packed food items. Then, use all the following recipes at the same time:
You may use all of the following recipes with consultation of any qualified Herbalist: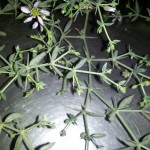 1. Please wash fresh green Fagonia (Dhamasa) branches (including Flowers, Leaves, Seed Buds) by grinding a handful of it, in three glasses of water and then drink after meals, thrice a day.
If can't find fresh Fagonia (Dhamasa) plants, then soak at night, half teaspoon of Fagonia (Dhamasa) Powder and a half teaspoon of Sumbloo Powder, in one cup of hot water. In the morning mix two tablespoon of this water in any fresh fruit juice, and feed the patient, on normal temperature, empty stomach, after every two or three hours, all the day. Throw away the powder and again soak fresh powder for next day.
2. Mix two parts of Fagonia (Dhamasa) Powder , One part of Sumbloo Powder and half part of Turmeric Powder. Take quarter teaspoon or 500mg capsule of this mixture, twice a day, with a glass of mixed fresh fruit juice, after meals.
3. Get 20 gram of Kushta (Bhasam) Sunkh prepared in milk of Calotropis Procera (Aak) and take equal to weight of a black chilli, twice a day, with a glass of mixed fresh fruit juice, after meals.
4. Prepare Golden Asbagol Husk by mixing One tablespoon of "Turmeric Powder" in 8 tablespoons of "Asbagol Husk". Place on pinch of the "Golden Husk" in right and left cheeks, and also under the tongue, before sleep.
5. In the morning, just wash your mouth well, then mix one tablespoon of "Golden Husk" and One tablespoon of "Pure Extra Virgin Olive Oil" in one glass of semi-hot water and drink empty stomach, twice a day.
6. Take a light breakfast of barley porridge food, cooked in black chilly powder.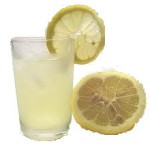 7. In summer season, consume twice a day, mix of 2 tablespoons of freshly squeezed Lemon in a large glass of water, sweetened with one spoon of Honey. In winter mix one cup of Lemon Juice, one cup of Honey and half teaspoon of Turmeric Powder. Mix them in a glass-jar and take one teaspoon thrice a day.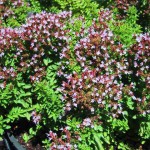 8. Eat with each meal, Sauce of Marjoram (Origanum Majorana or Tulsi), Coriander (Mint), Ginger,  Garlic, Fennel Seeds and a little Black Chilli powder.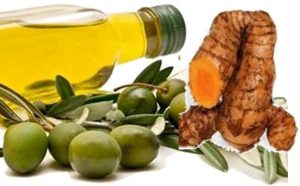 9. Mix Lemon Juice, Extra Virgin Olive Oil, Kalonji Oil and Honey (All in equal quantity) and keep in a glass jar. Take one teaspoon, twice a day, for 2 months. (Sugar patients may avoid Honey.)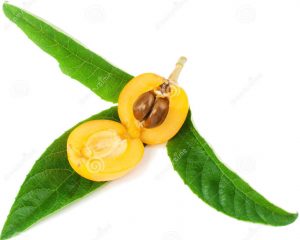 10. Prepare green tea of 1 or 2 fresh leaves of Loquat Tree and drink twice a day before meals.
11. Negative thinking turns body environment in to acidic. Hence, always adopt positive way of thinking and positive attitude in every situation. It has proved to be very powerful cure of fatal diseases like Cancer.
Cancer: Spiritual (Islamic) Treatment Recipes
وَنُـنَزِّلُ مِنَ الْقُرْآنِ مَا ھُوَ شِفاءٌ وَرَحْمَۃٌ لِّلْمُؤْمِنِیْنَ وَلاَ یَزِیْدُ الظّٰلِمِیْنَ إلِاَّ خَسَارًا (بنی اسرائیل۔82)
(And We reveal from the Quran what is healing and mercy for the believers, and it does not increase anything for oppressors, but loss)

1. Listen Surah Al-Rahman in the voice of Qari Abdul Basit, without translation:
First pardon everyone for the sake of Allah (SWT).
Drink half of the glass of water as per Sunnah way, then sit or lay down in rest position and press start Surah Al-Rahman with high volume.
Close your eyes and listen the Surah with deep attention.
When the Ayat Fa-be Ayye Ala-e Rabbiku Ma Tukazzibaan (فَبِأَيِّ آلَاء رَبِّكُمَا تُكَذِّبَانِ) is repeatedly recited than create belief that Allah (SWT) is blessing you with good health. As much strong believe you will create, so much sooner you will be healthy.
After Surah is completed, open your eyes, drink rest of the water.
Repeat all above at least thrice a day for seven days.

2. Spend maximum of your time reciting the following, one after one, in your heart:
Rabbe Innee Maghloobun Funtaasir (رﹶبِّ اِنِّيْ مَغْلُوْبٌ فَأنْتَصِرْ)

La Howla wla Quwwata Illa Billahil Aliyyil Azeem (لاَ حَوْلَ وَلاَ قُوَّةَ اِلاَّ بِاللّهِ الْعَلِىِّ الْعَظِيْم)

Ya Hayyu Ya Qayyoom, Be Rahmatika Astaghees (یَاحَیُّ یَاقَیُّوْمُ بِرَحْمَتِکَ اَسْتَغِیْثُ)

Ya Allahu, Ya Rahmanu Ya Raheemu (یَااَللہُ، یَا رَحْمٰنُ، یَا رَحِیْمُ)

3. Perform "Islamic Reiki for Every Disease" by placing hands on the Cancer location. In case of Blood Cancer, place hands on Liver location.

Cancer Prevention Tips
To keep yourself safe from the fatal diseases like cancer, and for effective cure, please avoid the following:
• Stop using the sugar, the cancer-feeder. Also avoid the Aspartame (an artificial sweetener made from aspartic acid) because it is more harmful. A better natural substitute would be honey or molasses but only in very small amounts.
• Table salt has a chemical added to make it white in color. Better alternative is mountain or sea salt.
• Cancer cells thrive in an acid environment. All fried food items are Acidic. A meat-based diet is acidic. Meat also contains livestock antibiotics, growth hormones and parasites, which are all harmful, especially to people with cancer.
• Avoid coffee, tea, and chocolate, which have high caffeine. Green tea is a better alternative and has cancer-fighting properties.
• Milk causes the body to produce mucus, especially in the gastro-intestinal tract. Cancer feeds on mucus. By cutting off milk and substituting with unsweetened soy milk, cancer cells are being starved.
• The distilled water is also acidic, avoid it. Drink purified water, or filtered, to avoid known toxins and heavy metals in tap water.
• No water bottles in freezers and no plastic containers or plastic wraps in microwave ovens because when plastic is highly cooled or heated, it releases Dioxins. Instead, using glass, Pyrex or ceramic containers for heating food, is safer.
• Avoid, use of toxic chemicals & pesticides. Eat and/or grow your own organic foods to avoid pesticides and ingest a balanced mineral and trace elements spectrum.
• Avoid the Aflatoxins because these are toxic metabolites produced by certain fungi in/on foods and feeds, primarily by some strains of Aspergillus Flavus. Aflatoxins are detected occasionally in milk, cheese, corn, peanuts, cottonseed, nuts, almonds, figs, spices, and a variety of other foods and feeds.
• By impeding proper circulation of blood and lymph, tight clothing can contribute to the formation of cancer or other diseases. For example, the women who wear a tight bra 24 hours per day have a 75.00 % chance of developing breast cancer.
• Reduce the use of Cell Phones to avoid Cancers because these are more dangerous than Cigarettes. Cell Phones are more dangerous for children because their skulls are thinner and their brains contain more fluid than adults. Radio frequencies travel through children's brains much more easily and increase the risk of cancer.
• Don't use Alcohol. Cancers of the mouth, throat, larynx, esophagus, colon, u, liver, and breast are all linked with drinking alcohol. Alcohol may also raise the risk for cancer of the colon and rectum.
• Don't Rely on Supplements. Vitamins are useful when you get them naturally from foods.
• Talcum powders pose a great health risk when exposed to the lungs. Talc is found in a wide variety of consumer products ranging from home and garden pesticides to antacids. Talc is closely related to the potent carcinogen asbestos. Talc particles have been shown to cause tumors in the ovaries and lungs.
کینسر کا متبادل علاج:۔
کیا کھا سکتے ہیں؟
جَو یا گندم کا چکی کا دلیایا چکی کے آٹے کی روٹی، دو اُبلے انڈوں کی سفیدی، ہلکے سبز رنگ کی سبزیاں (سبز کدو یا لوکی، ٹینڈے، توریاں، وغیرہ)، حلوہ کدو، پیٹھا کدو، چقندر، گاجر، بند گوبھی، شلجم، مولی، مونگرے، کھیرا، تَر، ٹماٹر کا گودا (بغیر چھلکا اور بیج)، ادرک، لہسن، چھوٹی الائچی، اجوائن دیسی کا قہوہ (شہد اور لیموں کا جوس ڈال کر)، سبز قہوہ، گنے کا جوس، آم کے علاوہ تمام موسمی پھلوں کا تازہ مکس جوس یا واٹرشیک، انار، جامن، فالسہ، تربوز، خربوزہ، سیب،مالٹے، سنگترے، امرود، انگور، آلوبخارہ، انار، لوکاٹ، آڑو، لیچی، خوبانی، جاپانی پھل، اخروٹ، بادام اور خوبانی کی گری (پانی میں بھگو کر اور چھیل کر)، انناس، (فروٹ چاٹ یا جوس میں لیموں کا جوس اور مرچ سیاہ ڈال کر)، آملہ، ہرڑ، وغیرہ (دھوکر )۔ تھوڑی سی ڈارک براؤن شکر یا گُڑ۔
کیا نہ کھائیں؟
تمام گوشت یا یخنی، انڈے کی زردی، سفید آٹا یا میدہ، تمام بیکری آئٹمز، پیک شدہ اور بازاری کھانے، سرخ، سبز یا شملہ مرچ، سفید نمک، چینی، پیلی شکر یا گڑ، فوڈ سپلی منٹس ، جنک فوڈز، تمام تلی ہوئی یاگرم یا بادی غذائیں ، (پراٹھے، سموسے، پکوڑے، تڑکا لگا کر پکایا ہوا سالن)، پالک ، بینگن، کریلے، آم، پھول گوبھی، آلو، مٹر، تمام دالیں، الکوحل، گرم یا بادی اور شدید گرم یا شدید ٹھنڈے مشروبات (سوڈے کی بوتلیں، فرج کا پانی، کالی پتی کی چائے، پیک شدہ جوسز)، مائیکروویو اون، لیپ ٹاپ، موبائل فون، پلاسٹک کے برتن، سلانٹیاں، کُرکرے، چاکلیٹ، ٹافیاں، چپس، ڈرائی فروٹس، وغیرہ۔
مندرجہ بالا غذا اور پرہیز کے ساتھ درجِ ذیل سب نسخہ جات استعمال کئے جا سکتے ہیں:۔
۔1۔ دھماسہ کی مٹھی بھر سبز شاخیں، پھول، پتوں، بیجوں سمیت، نیم گرم نمکین پانی میں دھو کر پانی میں گھوٹا لگا کر صبح دوپہر شام بعد غذا پی لیں ۔ اگر تازہ دھماسہ نہ ملے تو پھر نصف چھوٹی چمچ دھماسہ سفوف اور نصف چھوٹی چمچ سُمبلُو بوٹی سفوف کو ایک کپ گرم پانی میں رات کو بھگو کر صبح خالی پیٹ یا بعد غذا یہ پانی پی لیں۔ صبح پھر اسی طرح بھگو کر شام کو پی لیں۔
۔2۔ دو حصے دھماسہ سفوف، ایک حصہ سُمبلُو بوٹی (دار ہلد) کا سفوف، آدھا حصہ اصلی ہلدی سفوف ملا کر 500 ملی گرام کیپسول بھر لیں اور ایک کیپسول صبح،  شام کھانے کے بعد تازہ فروٹ جوس سے لیں۔
۔3۔ کشتہ سنکھ (دَر شِیر مدار) 20 گرام لے کر روزانہ صرف ایک یا دو کالی مرچ کے برابر، تازہ فروٹ جوس سے دن میں دو بار ایک ماہ تک لیں۔ بچے کو حسبِ عمر کم مقدار دیں۔
۔4. ہفتے بھر کیلئے ایلوویرا جیل، شہد، زیتون اور کلونجی کا تیل ہموزن ملا کر تھوڑی سی ہلدی اچھی طرح مکس کر کے فرج میں رکھیں۔ ایک چمچ روزانہ صبح و شام کھائیں۔ جلد پر زخم یا خارش وغیرہ ہو تو یہی لوشن روزانہ دو یا تین بار جسم کے متاثرہ حصوں پرلگاتے رہیں۔ اگلے ہفتے تازہ بنائیں۔ شوگر کے مریض شہد کم ڈالیں۔
۔5. صبح و شام گول یا لمبے سبز کدو، گاجر، چقدر، مالٹے، کینو، تربوز، سیب، فالسہ، وغیرہ کے مکس جوس یا واٹر شیک کے گلاس میں ایک لیموں کا جوس ملا کر مرچ سیاہ چھڑک کے دن میں بار بار پیا کریں۔ کڑوی ادویات سبزیوں اور پھلوں کے تازہ مکس جوس میں ملا کر بھی پلا سکتے ہیں۔ پیک شدہ جوس استعمال نہ کریں۔
۔6. لوکاٹ کی دو یا تین تازہ کونپلیں یا تازہ پتے لے کر اس کا قہوہ بنا کر صبح و شام خالی پیٹ پی لیں۔
۔7. گرمی کے توڑ کیلئے تخم بلنگو اور گوند کتیرا کو الگ الگ بھگو کر دن میں تین چار بار پانی میں ملا کر پلائیں۔
۔8. موسم گرما میں دن میں دو بار ایک گلاس لیموں کی سکنجبین کالی مرچ کا سفوف یا شہد ڈال کر پی لیں ۔۔۔ سرمامیں ایک کپ لیموں کے جوس میں آدھا کپ شہد، ایک چھوٹا چمچ ہلدی ملا کر شیشے کے جار میں رکھیں اور چھوٹا چمچ دن میں دو بار نوش کریں۔ (شوگر کے مریض شہد کم یا بالکل نہ ڈالیں)۔
۔9. چھلکا اسبغول (دس چمچ)، ہلدی (ایک چمچ) مکس کر کے گولڈن چھلکا اسبغول تیار کر کے کسی جار میں محفوظ رکھیں۔ سوتے وقت دو چٹکی گولڈن چھلکا دائیں گال میں، دو چٹکی بائیں گال میں، دو چٹکی زبان کے نیچے رکھ کے سو جائیں۔ صبح اٹھ کر کلی کر کے نصف گھنٹے بعد جو کا دلیہ مرچ سیاہ میں پکا کر کھائیں۔
۔10. صبح شام خالی پیٹ ایک یا دو بڑے چمچ روغنِ زیتون یا بادام پی کر اوپر سے ایک بڑا چمچ گولڈن چھلکا اسبغول، ایک گلاس نیم گرم پانی میں ملا کر پھولنے سے پہلے پی لیں۔
۔11. تازہ پودینہ، ادرک کا ٹکڑا، دو چٹکی سونف، دو چٹکی اجوائن اور ایک تری لہسن کو دو کپ پانی میں پکائیں، ایک کپ رہ جائے تو چھان کر گھونٹ گھونٹ پلاتے رہیں۔
۔12. تازہ نیاز بویعنی تُلسی، سبز پودینہ، دھنیا، لہسن، ادرک، اجوائن اور سونف کی چٹنی بنا کر ہر کھانے کے ساتھ کھائیں۔
۔13. سونف اور ہموزن سبز الائچی کو چھلکوں سمیت سفوف بنا کر کپڑ چھان کر کے سارا دن چٹکی چٹکی منہ میں رکھ کے چوستے رہیں۔
۔14. سہانجنا درخت کے صاف پتوں کو پاؤڈر بنا کر ایک چھوٹا چمچ دن میں تین بار کھانے میں ملا کر کھا لیں۔
۔15. منفی سوچیں بھی جسم کے ماحول کو تیزابی بنا کر کینسر تک لے جانے کا سبب ہیں۔ منفی سوچوں کو جھٹک دیں اور ہمیشہ ہر طرح کے حالات میں مثبت سوچنا اور مثبت رویہ اپنانا شروع کر دیں۔ کینسر بھاگ جائے گا۔
کینسر کا روحانی علاج:۔
۔۱۔ قاری عبدالباسط کی آواز میں سورۃ الرّحمٰن کی تلاوت (بغیر ترجمہ) مندرجہ ذیل طریقہ سے سنیں: پہلے تمام لوگوں کو اللہ کی رضا کیلئے خلوصِ دل سے معاف کر دیں۔ اس کے بعد شیشے کے گلاس میں پانی لیکر آدھا گلاس سنت طریقے سے پی لیں اور باقی ماندہ پانی ڈھانپ کر رکھ دیں۔ اب اپنی آنکھیں بند کر کےسورۃ الرّحمٰن اتنی آواز میں توجہ سے اور ڈوب کر سنیں کہ باہر کی دوسری آوازیں اس پر حاوی نہ آ سکیں۔ جب (فَبِأَيِّ آلَاءِ رَبِّكُمَا تُكَذِّبَانِ) بار بار آئے تو پورے یقین کے ساتھ تصور کریں کہ صحت بھی اللہ کی ایک نعمت ہے جو کہ اللہ آپ کو لوٹا رہا ہے۔ اور اپنے آپ کو صحتمند ہوتا ہوا محسوس کریں۔ جب تمام سورۃ سن لیں تو آنکھیں کھول کر باقی ماندہ پانی پی لیں۔ یہ عمل دن میں دو سے پانچ بار دہرائیں۔ انشاءاللہ ایک ماہ کے اندر موذی مرض سے نجات مل جائے گی۔
۔۲۔ ہر وقت پڑھیں: ۱۔ لَاحَوْلَ وَلاَ قُوَّةَ اِلاَّ بِاللّهِ الْعَلِىِّ الْعَظِيْمِ، ۲۔ یَاحَیُّ یَاقَیُّوْمُ بِرَحْمَتِکَ اَسْتَغِیْثُ، ۳۔ رﹶبِّ اِنِّيْ مَغْلُوْبٌ فَأنْتَصِرْ، ۴۔ یَااَللہُ، یَا رَحْمٰنُ، یَا رَحِیْمُ
۔۳۔ بیماری کے متعلقہ مقام پر ہاتھ رکھ کر آنکھوں کو بند کر کے ذہن میں اللہ لکھیں، اور اب دَرُوْد اِبْرَاهِيْمِي (ایک بار)، *بِسْمِ الله (تین بار)، * أَعُوْذُ بِعِزَّۃِ للهِ وَقُدْرَتِهٖ مِنْ شَرِّمَا اَجِدُ وَأُحَاذِرُ (سات بار)، * أَسْأَلُ اللہَ الْعَظِیْمَ رَبَّ العَرْشِ الْعَظِیْمِ أَنْ یَّشْفِیَکَ (سات بار) ، * دَرُوْد اِبْرَاهِيْمِي (ایک بار)، دل میں اَللہُ شَافِیْ، اَللہُ کَافِیْ، اَللہُ مُعَافِیْ کہیں اور آنکھیں کھول دیں۔ یہ عمل روزانہ ہر نماز کے بعداور اس کے علاوہ بھی جتنی دفعہ ممکن ہو دہرائیں۔
۔۴۔ شروع میں ایک تسبیح بِسْمِ اللہِ الرَّحْمٰنِ الرَّحِیْم پڑھ کر گیارہ سو مرتبہ سورۃ البقرۃ، آئت 71 کا یہ حصہ پڑھیں: مُسَلَّمَۃٌ لَّاشِیَۃَ فِیْھَا اورپانی، فروٹ اور دوائی پر پچیس دفعہ پھونک ماریں، فارغ اوقات میں یہ اوپر والی قرآنی آیات کا ورد جاری رکھیں اور اس پانی کو دن بھر استعمال کریں۔
۔۵۔ اول و آخر گیارہ بار درود ابراہیمی اور درمیان میں ایک بار سورۂ مریم پڑھ کر پانی پر دم کریں، وہی پانی 40 دن تک سارا دن مریض کوپلائیں۔
کینسر سے بچاؤ کیلئے اہم احتیاطیں
جدید طرزِ زندگی اور صحتمند اطوار سے آگاہی نہ ہونے کی وجہ سے آجکل کینسر جیسا مہلک مرض بھی نزلہ زکام کی طرح عام ہوتا جا رہا ہے۔ گرم یا بادی تاثیر والی تمام غذاؤں،تلی ہوئی غذاؤں، تیز مرچ مصالحوں، گوشت، سوڈے کی بوتلوں کا بہت زیادہ استعمال جسم میں تیزابی ماحول کو بڑھا کر کینسر کے خلیات کو بڑھانے کا سبب بن جاتا ہے۔ کینسر جیسی مہلک امراض کے پھیلاؤ کو کنٹرول کرنے اور ان سے محفوظ رہنے کیلئےاور مؤثر علاج کیلئے  درجِ ذیل اہم نکات کا علم اشدضروری ہے:۔
۔1. شوگر یا چینی کینسر کے خلیوں کی خوراک ہے جو کینسر کے پھیلنے کی رفتار کو بڑھا دیتی ہے۔ کینسر کی خوراک بند کر کے کینسر کو پھیلنے سے روکا جا سکتا ہے۔
۔2. شوگر کے مریض مصنوعی مٹھاس اسپارٹیم (Aspartame) استعمال کرتے ہیں۔ اس کے نقصانات میں شدید جسمانی و اعصابی کمزوری، برین ٹیومر، جلدی بیماریاں، مرگی، یادداشت کی کمی، دماغی امراض، کسی بھی قسم کا کینسر، پیدائشی نقائص اور شوگر بھی شامل ہیں۔ یہ تیار ناشتوں، ٹافیوں، دلیوں، چیونگم، کافی، جوسز، ملٹی وٹامنز، ملک ڈرکنس، میٹھی ادویات اور سپلیمنٹس، سوفٹ ڈرنکس، ٹیبل سویٹنرز، انسٹنٹ چائے و کافی، شراب، دہی، وغیرہ میں موجود ہے۔
۔3. گوشت تیزابی خواص رکھتا ہے اور فارمی گوشت میں جانوروں کو استعمال کروائےگئے اینٹی بایوٹک اورتیز بڑھوتی کرنے والے ہارمونز کینسر اور بانجھ پن سمیت بیشمار مہلک امراض کا سبب ہیں۔ اسلئے ہر قسم کے گوشت، اس شوربہ یا یخنی وغیرہ سے مکمل پرہیز انتہائی ضروری ہے۔
۔4. چائے اور کافی میں بڑی مقدار میں نکوٹین اور کیفین کیمیکل پائے جاتے ہیں۔ سبز قہوہ صحت کیلئے بہتر ہے اور کینسر کے خلیات کا خاتمہ کرتا ہے۔
۔5. باقاعدگی سے کینسر کی سکریننگ وغیرہ کرواتے رہنے سے شعاؤں کے جسم پر اثرات سے کینسر ہونے کا خطرہ مزید دوچند ہو جاتا ہے۔
۔6. ڈسٹلڈ واٹر تیزابی خواص رکھتا ہے، لہٰذا اس سے بچنا بہتر ہے۔ فلٹرڈ پانی استعمال کیلئے مفید ہے۔
۔7. پانی یا کسی بھی مائع غذا کو پلاسٹک کی بوتلوں یا برتنوں میں فریج یا فریزر یا مائیکروویو اون میں میں نہ رکھیں۔
۔8. کیڑے مار ادویات اور دیگر زہریلے کیمیکل جگر اور آنتوں میں کینسر، معدے کا کینسر، بلڈ کینسر، پروسٹیٹ کینسر، وغیرہ کا سبب بنتے ہیں۔ زہریلے سپرے سے اگائی سبزیوں اور پھلوں کی بجائے زہریلے اثرات سے پاک آرگینک طریقے سے اگائی گئی سبزیاں اور پھل ہی استعمال میں لائیں۔
۔9. موبائل فون تمباکو نوشی سے بھی زیادہ مہلک ہے۔ موبائل فون سےخارج ہونے والی   ای ایم آر شعاعیں بچوں کی نرم ہڈیوں سے گذر کر کینسرکا سبب بن سکتی ہیں۔ حاملہ خواتین کےمپیٹ میں زیرِ پرورش بچے میں کے اثر سے خرابی ہو سکتی ہے۔ لیپ ٹاپ یا ٹیبلٹ کمپیوٹر کی ریڈی ایشن کے بھی ایسے ہی مضر اثرات ہیں۔ غیر مرئی  ای ایم آر  شعائیں  کینسر کا سبب بن سکتی ہیں جو کہ باریک اجزاء یا لہروں کی شکل میں سفر کرتی ہیں، جیسا کہ گرمی، روشنی، آواز، مائیکرو ویو، ریڈیائی لہریں، ایکس ریز، اور راڈار کی لہریں، وغیرہ۔
۔10. فوڈ سپلیمنٹس کا باقاعدہ استعمال کرنے والوں کیلئے بھی کینسر کا شکار ہونے کا خطرہ کئی گنا بڑھ جاتا ہے۔ یہی وٹامنز اگر فوڈ سپلیمنٹس کی بجائے قدرتی پھلوں، سبزیوں، پھلیوں سے حاصل کئے جائیں تو یہ کینسر سے بچاؤ کا بہترین ذریعہ ہیں۔
۔11. تنگ سلے ہوئے کپڑوں سے جسمانی اعضاء میں خون کی روانی کو متاثر ہو کر کینسر سمیت کئی بیماریاں جنم لے سکتی ہیں۔ مثلاً تنگ "برا"   پہننے والی خواتین کو عام خواتین کے مقابلے میں چھاتی کا کینسر ہونے کا خطرہ ۷۵ فیصد بڑھ جاتا ہے۔
۔12. افلاٹوکسنز  مختلف قسم کی کائی سے نکلنے والے زہریلے کیمیکلز ہیں جو کہ کھانے کی مختلف اشیاء میں پیدا ہوتے ہیں۔ دودھ ، پنیر، بیجوں، مونگ پھلی، بادام، انجیر، مصالحوں، وغیرہ میں کائی لگنے سے بھی یہی زہر پیدا ہو جاتے ہیں۔
۔13. الکوحل پینے والوں کو منہ، گلے، خوراک کی نالی، معدے کے منہ، جگر یا چھاتی کا کینسر ہو سکتا ہے۔ اس سے آنتوں اور مقعد کا کینسر بھی ہونے کا خطرہ بڑھ جاتا ہے۔ الکوحل پینے والی خواتین کو کینسر ہونے کا خطرہ عام خواتین کے مقابلے میں بہت زیادہ ہوتا ہے۔
۔14. ٹالکم پاؤڈر جسم کو خوشبودار بنانے کیلئے استعمال ہوتا ہے لیکن اگر یہ پھیپھڑوں میں چلا جائے تو کینسر کا سبب بن سکتا ہے۔ ٹالک  کا قریبی تعلق کارسینوجن اسبسٹاس کے ساتھ ہے۔ ٹالک کے اجزاء پھیپھڑوں اور بیضہ دانی میں کینسر کا سبب بن سکتے ہیں۔